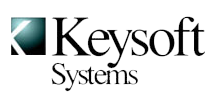 Leadership Team
Keysoft Systems' leadership remains committed to the fundamental tenets that have been responsible for it's superb customer service, ethics, innovation, and technical competence.
Melissa Silva: Chief Executive Officer
Ms. Silva joined the Keysoft Systems team in April 2011 and became CEO is August 2011. She brings more than 18 years of programmatic and technical services experience in SPAWAR and PEO C4I acquisition, systems engineering and technical capability assessments. Ms. Silva has a broad range of knowledge of both SPAWAR and PEO C4I programs and systems engineering products and processes.
From 1992-1995 Ms. Silva worked in Washington, DC as a Project Manager with the Naval Electronic Systems Security Engineering Center (NESSEC) for Commander, Naval Security Group communications systems installations. While in the Navy and stationed at NESSEC as a Cryptologic Technician-Maintenance (CTM), Ms. Silva worked as an installation technician/crew-chief for various projects at Navy facilities worldwide.
Ms. Silva earned an MBA in Technology Management from University of Phoenix-San Diego in 2001 and a BA in Communications from Virginia Tech in1986. Ms. Silva has also completed various Defense Acquisition University classes in acquisition and systems engineering.
Margaret M. Dean
Photo and Bio are Forthcoming.
Copyright © 2013. Keysoft Systems. All rights reserved.