Leadership Team
Keysoft Systems' leadership remains committed to the fundamental tenets that have been responsible for it's superb customer service, ethics, innovation, and technical competence.
Sharon K. Moultrie
President and Chief Executive Officer
Has extensive knowledge of Department of the Navy (DoN) contract acquisitions and program management. And specializes in government contract acquisition and management and facilitates the attainment and maintenance of multi-million dollar government contracts. Was employed by the DoN for 15 years and was Warranted Contracting Officer at the Naval Information Warfare Command (NIWC), formerly SSC Pac.
Has experience in providing guidance that has assisted large and small businesses aspiring to enter the government arena as well as those who have already made the transition. Additionally, Ms. Moultrie has over 30 years of experience in US Government contracting and managing DoN contracted work at over twenty different DoN and DoD contractor organizations. She has been engaged with and supporting Keysoft for the last 15 years.
Kauionalani Waller
Chief Technology Officer
Manages investigations of new technology for Department of Defense (DoD), Department of the Navy (DoN), and commercial projects. Many projects involve intelligence collection and storage of imagery and data collected from various sensors.
Also manages computer- based analysis of data and information, which support the engineering technology contracts that provide support to the Office of Naval Research (ONR), the Office of Naval Intelligence (ONI), Naval Information Warfare Command (NIWC), and the Defense Advanced Research Projects Agency (DARPA). She has worked for various DoD contractors over the past 16 years.
Tonya L. Carroll
Corporate Secretary and Facility Security Officer
Ms. Carroll is the Facility Security Officer (FSO) at Keysoft Systems Inc. Additionally, Ms. Carroll is also the Insider Threat Program Senior Official (ITPSO) at Keysoft Systems Inc.
Ms. Carroll manages the proactive security program at Keysoft Systems Inc. and ensures the Corporation is compliant with all government regulations concerning all security administrative functions in support of a comprehensive National Industrial Security Program (NISP) and compliance and oversight of the Keysoft Systems Insider Threat Program per NISPOM Change 2.
Ms. Carroll is former employee from the Central Intelligence Agency (CIA) where she served as the Academic Outreach and Expertise Planner from 1990 – 1999 in the Office of Near Eastern, South Asian, and African Analysis (NESAF) in the Directorate of Intelligence (DI).
She has worked with several defense contractors in San Diego since relocating to the area back in late 1999. She has nearly twenty years of experience serving as an AFSO, FSO, and ITPSO.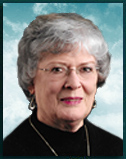 Margaret M. Dean
Financial Accountant
Manages the accounting and financial analysis of the corporate financial accounts and entry of data into our computer-based accounting system.

She has been responsible for working with other CPA's to ensure that our accounting meets the DoD accounting policies and procedures required by DCAA. She has been supporting accounting for Keysoft for fifteen years. She has extensive experience in managing book-keeping and accounting for numerous companies over the past fifty years.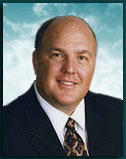 James M. Dean:
Chairman and CFO/Treasurer
Mr. Dean joined Keysoft Systems in May of 2005.
Mr. Dean owns and has founded other companies and has been on Disability Leave since April 2015.
Mr. Dean is the past President/CEO, and Chairman/Founder of ComGlobal Systems, Inc. During his nine years of leadership as both Chairman and CEO, ComGlobal became a highly respected information technology company with headquarters in San Diego , California and numerous locations throughout the United States . Under Mr. Dean's leadership the company grew to over 215 employees and had revenue of $40 million per year.
Early in his career, Mr. Dean worked for the Department of the Navy at the Naval Ocean Systems Center (NOSC). From 1983 to 1987 he managed the research & development, testing, and validation of various advanced computer, communications, and information display systems at NOSC.