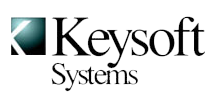 Compensation
Keysoft Systems Compensation Package is unique to each employee.
Employees may participate in a variety of programs to make choices based on
personal needs and interests.
The Compensation Package may include the following:
​
Ten Paid Holidays
​
Personal Time Off
​
Retirement Savings Plan - 401(k)
​
Healthcare Benefits (Medical, Dental, & Vision)
​
Life Insurance
​
Keysoft Systems Stock Options
​
Bonus Plans
Copyright © 2013. Keysoft Systems. All rights reserved.