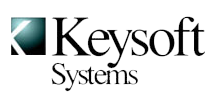 Keysoft Systems has also provided extensive systems engineering support on the Joint Cross Domain eXchange (JCDX) program. Keysoft engineers provided trusted MultiLevel Secure (MLS) operating systems and application software development, integration and testing support which allows the system to perform concurrent processing of unclassified, Confidential, Secret, and TS information at sites worldwide.
Keysoft provides software and systems research, development, and applications for both commercial and Government clients. Keysoft Systems has knowledge of and experience in Naval intelligence processes, cycle, and organizations Including the systems, procedures and methods of analyzing, compiling, reporting, and disseminating intelligence data (for production/Analysis). Examples of this knowledge and experience include Navy C4ISR/IT and GCCS-M.
The technical staff includes software developers and systems engineers with bachelor or advanced degrees leading and supporting projects in San Diego, California. Developers and engineers are experienced with HP/UX, CMW, B1 security concepts, and existing PC software products (COM, DCOM, Office, etc). Areas of expertise include: C, C++, Unix, Linux, X, Motif, Java, Trusted Solaris, GeoViz, and utilities such as make and CVS.